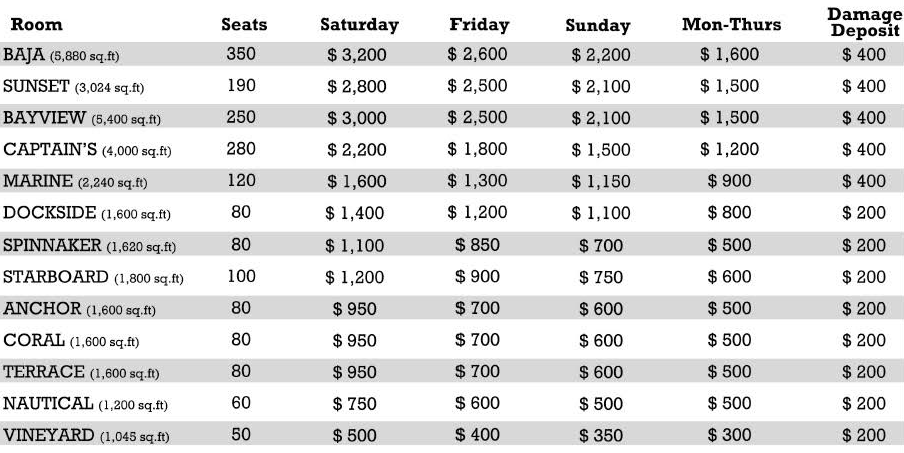 Reservation requires 50% of the room/lawn rate. Balance is due 60 days prior; damage deposit is due 30 days prior.

Rates are subject to change (to max rate) on holidays.

Outside catering is permitted in all rooms that we rent.

Seaside & Catalina rooms are rented & catered directly through Ranch Catering.

Room rate includes 5 hr. party time, uncovered tables & chairs, and dance floor.

Setup/cleanup time is not included in your 5 hr. party time; decorating may begin as early as 11am. 

Rooms are rented once per day. Events end no later than midnight (excluding New Year's Eve).

Unfortunately we can no longer hold fraternity/sorority-related events at our facility.