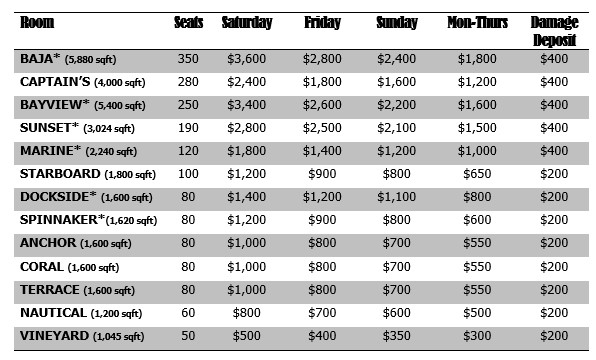 Rooms marked with (*) have a marina view.
Outside catering is permitted.
Center may increase damage deposit at its discretion.
Events may end no later than midnight, excluding New Year's Eve.
Room rate includes 11am access, 5 hour event time, tables, chairs and dance floor.
Additional event hours may be purchased ($100/hour or $200/hour depending on the room).